CumFreqA :
Fitting of composite probability distributions to a data set with the possibility to find a bimodal case.
Totally free download of software
Summary:
The amplified CumFreq computer program (model), CumFreqA, originally designed to perform a
probability distribution fitting, has been given the possibility to fit composite (discontinuous, segmented) distributions to a data range. An article using composite probability distributions has appeared in the International Journal of Mathematical Methods, see this copy.
Composite dstribtutions, which are distributions consisting of two separate parts are not found very often, with an exception of the Laplace distribution.
Screenprint:




Download:
CumFreq
standard

Download:
CumFreqA
amplified

Go to:

Software
& models

General articles
& manuals

Artículos
(in Spanish,
en Español)

Published
reports & cases

Particular
reports & cases

FAQ's
& answers

Home
page

Example of a composite distribution of rainfall data in a region in which the rainfall pattern changes according to the position of the "El Ninyo" ocean current, where the separation point is at X=230: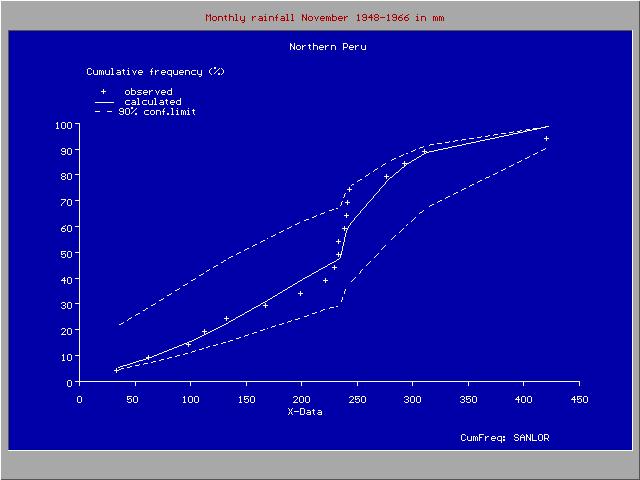 Example of a composite distribution with a bimodal probability histogram and density curve.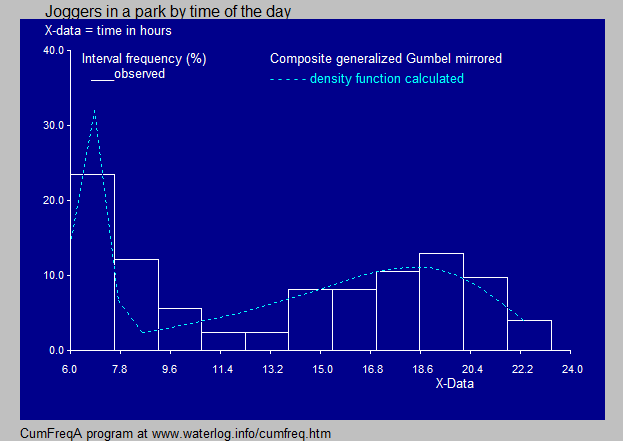 Example of a list of probabilty distributions ranked according to their goodness of fit: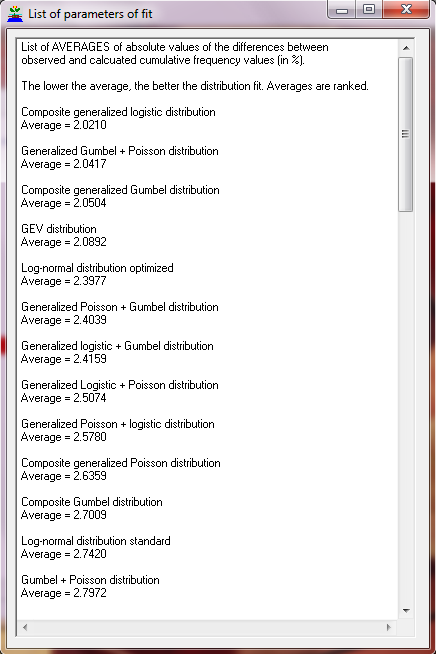 ---